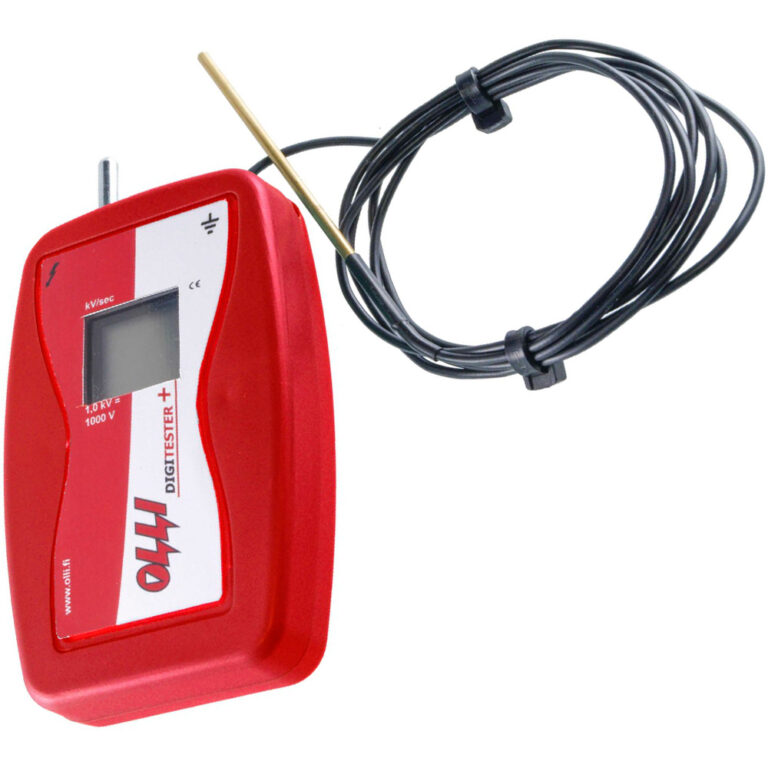 Olli Digitester+
Is the fence live? Test the fence voltage conveniently with the Olli Digitester+!
Olli Digitester+ is a fence voltage tester equipped with digital display that shows the fence voltage (kV) clearly in numbers. 9V battery included.
Did you know?
Inadequate earthing is the most common cause of poor fence efficiency and interference with radio equipment. Common causes of inadequate earthing include dry soil, insufficient burying depth of earthing rods, insufficient number of earthing rods, or wrong earthing rod material (e.g., rebars that lose conductivity when rusted).
For more information on earthing and appropriate earthing rods >
Product information
Olli product code
6020022
You may also be interested in these products